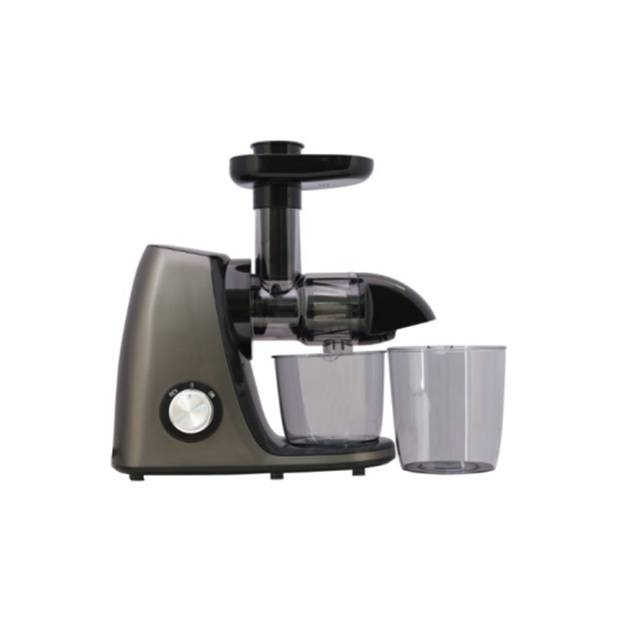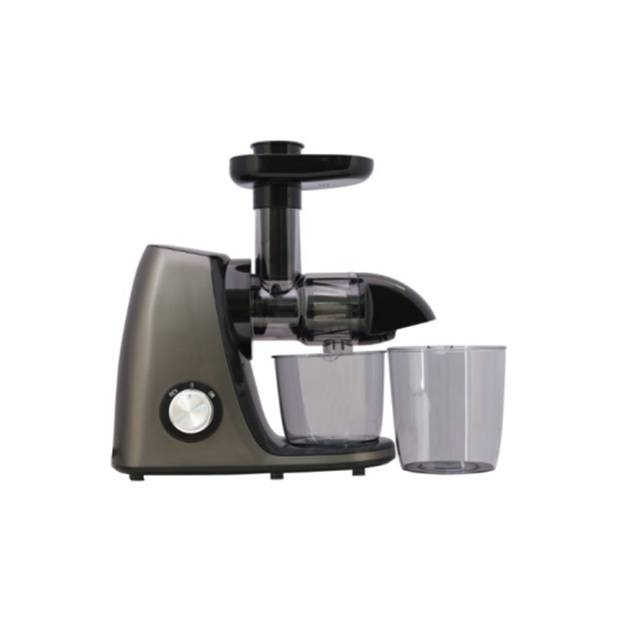 Small Appliance
SLOW JUICER
Back
Upgraded Spiral System and Higher Juice Yield
Aucma cold press juicer is equipped with a stronger upgraded 7-segment spiral drill, which can squeeze a variety of hard and soft fruits and vegetables, such as carrots, beets, celery, strawberries, apples, etc.Our juicer machines can maximize up to 90% more yield of juice, reduce oxidation, and retain the most nutrients.Perfectly separates the pomace from the juice.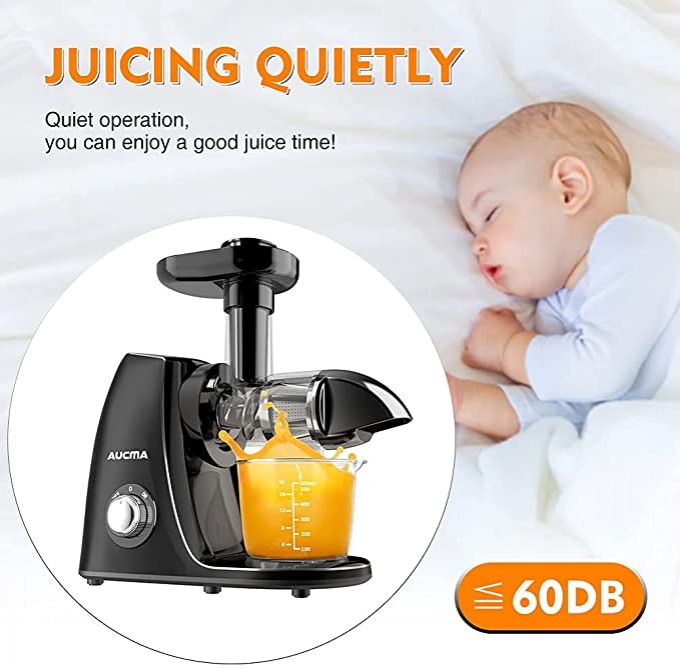 Quieter Motor and Better Taste
Aucma masticating juicer machine with low noise design of DC type motor, the working noise is less than 60 decibels. This slow juicer working speed with 80-115/RPM to extract juice slowly and you can enjoy your flavor juices with better taste and fresh feeling.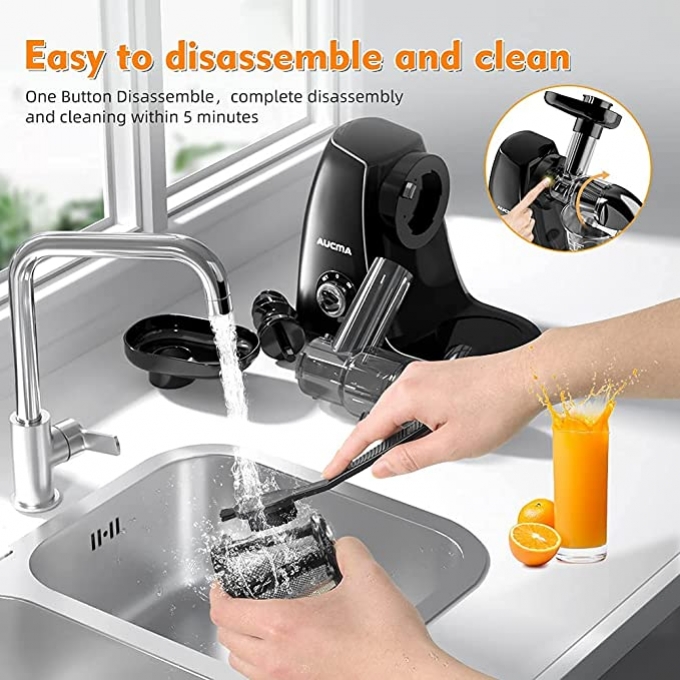 Easy to Operate and Disassemble
The slow masticating juicer with big knob design, Reverse+0+ON switch are super easy to use for different ages.One-touch assembly design allows you to disassemble the juicer in seconds.It is equipped with a cleaning brush to make the juicers cleaning easier.
Intelligent Protection Chips and Safety Feeder Chute
Aucma Juicer Machines equipped with an intelligent protection chips, making it automatically stop after 20 minutes of continuous work.Small feeder chute allows you remove the seeds and peels when you cutting the fruit before juicing to reduce the bitter taste. and it can prevent children from bring injured during juicing.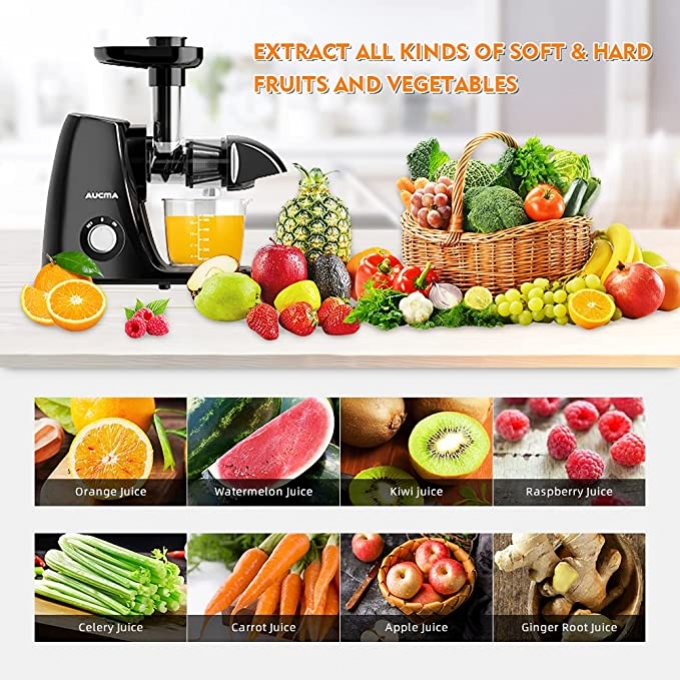 Premium Quality and Service
Product quality and your after sale concerns are always our top priority. We offering you lifelong technical support and customer service after-sale .If you have any issues about our slow juicer, please contact us first and we will be ready to help.
Specification
NOW, HERE'S THE TECHNICAL BIT…
Name
feature
Working power
Capacity
color box size
gross weight
Loading:20'/40'/40HQ
SLOW JUICER
1.Long continious working time
2.Slow speed screw type
3.RPM:80-100/min
4.Low noise level less than 65 db, quitet
5. Juice jar: 650ml
6. Pulp jar: 1000ml
150W
/
418*199*306mm
9.7kg
960/2000/2340
All product descriptions, pricing and dimensions are approximate, product availability, specifications and features are subject to change at any time, and from time to time, and without notice.